COVID-19 UPDATE
05 June 2020
by Steve Chadick, Interim Administrator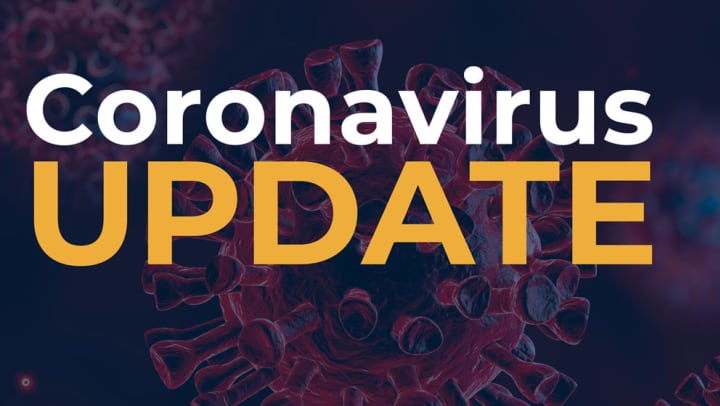 Dear Friends and Family of loved ones at CCOH,
My name is Steve Chadick, Interim Administrator of the Care Center of Honolulu. I was brought on board May 8th, to assist the facility with moving forward with the operations and care of our resident population. We take the care of our resident population very seriously, particularly with the onset of the Covid -19 virus.
The Covid-19 virus has disrupted all of our lives in many ways. We have had to make decisions throughout this pandemic that have been hard but necessary to remain vigilant and prevent the spread. As such, precautions have been enacted to care for our residents while protecting our staff. We receive daily updates from the CDC and CMS which we implement as each recommendation is given. We appreciate your patience as these changes have been made on a daily basis.
We are pleased to announce our facility has remained Covid – 19 free. All who enter the facility must undergo a three-part process of answering a screening tool to identify risk of exposure to Covid-19, submit to a temperature check, and sanitize hands. Should anyone be identified as high risk, they would be denied entry into CCOH. All of our employees are wearing masks, and other PPE (personal protective equipment) where appropriate, for the protection of our residents and themselves. It is essential that we call continue to practice social distancing to limit exposure. Cards, letters, and care packages are welcomed to shorten the distance felt between you and your loved one. This helps to aid our residents' loneliness that goes along with this time of isolation.
A new normal is taking place as our Activities Department continues to flex their creativity by adapting to individual, groups of less than ten, and televised activities. Families and friends wishing to arrange a Facetime/Duo/Zoom Video can call our Activities Department to schedule a time slot at 808-531-5302 ext. 102.
We have recently begun allowing the delivery of outside food to the facility. However, in accordance with CDC recommendations for our residents who are a high-risk population, we regret that family visitation is still not allowed with the exception of our residents on hospice (end of life care) at imminent risk of passing. At this time, we cannot provide a date that we will re-open to visitors as their health and well-being is our utmost priority.
Our mission, to honor the dignity and independence of our resident population, is priority while providing a safe, secure, and healthy environment. It is through these difficult times that true character is shown, and I believe our facility has proven it is an amazing place to both live and work.
Sincerely,
Steve Chadick, Interim Administrator
The Care Center
of Honolulu
1900 Bachelot St
Honolulu, HI 96817
Office Hours
Monday - Friday: 8:00am - 5:00pm
Saturday - Sunday: Closed
Tel. (808) 531-5302