Who Will Get the Coronavirus Vaccine First?
21 December 2020
by Abby Goodnough, New York Times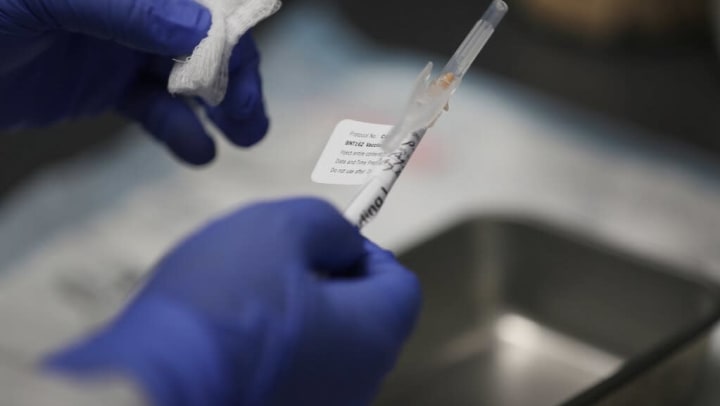 After months of deliberation and debate, a panel of independent experts advising the Centers for Disease Control and Prevention voted Tuesday to recommend that health care workers who are most at risk of contracting Covid-19, along with residents of nursing homes and other long-term care facilities, be the first Americans to receive coronavirus vaccinations.
If the C.D.C. director, Dr. Robert R. Redfield, approves the recommendation, it will be shared with states, which are preparing to receive their first vaccine shipments as soon as mid-December, if the Food and Drug Administration approves an application for emergency use of a vaccine developed by Pfizer.
States don't have to follow the C.D.C.'s recommendations, but most probably will, said Dr. Marcus Plescia, the chief medical officer for the Association of State and Territorial Health Officials, which represents state health agencies. The panel, called the Advisory Committee on Immunization Practices, will meet again soon to vote on which groups should be next to receive priority.
Here are answers to some common questions about the vaccine and its distribution. According to New York Times Who Will Get The Vaccine First?
The Care Center
of Honolulu
1900 Bachelot St
Honolulu, HI 96817
Office Hours
Monday - Friday: 8:00am - 5:00pm
Saturday - Sunday: Closed
Tel. (808) 531-5302